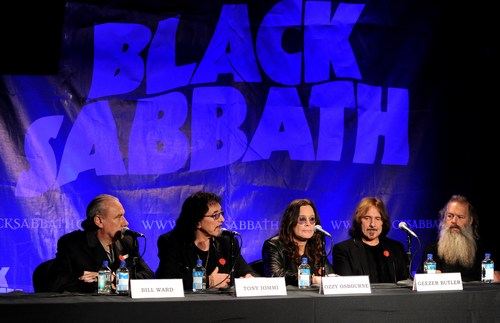 Il tour che doveva segnare il ritorno sulle scene dei Black Sabbath è stato annullato a causa delle condizioni di salute del chitarrista Tony Iommi, al quale è stato recentemente diagnosticato un linfoma allo stadio inziale. La formazione quest'anno si esibirà solamente il 10 giugno in occasione del Donnington Festival, nel Regno Unito. Il resto delle tappe annullate è stato affidato agli Ozzy and Friends.
Ovviamente anche la tappa italiana (il 24 maggio) è stata annullata e l'esibizione dei Black Sabbath sarà sostituita dallo show Ozzy and Friends.
Intanto nella nota in cui è stata comunicata questa notizia si legge anche:
Tony Iommi continua a fare progressi eccellenti e non vede l'ora di tornare sulla strada. Nel frattempo, i Black Sabbath continuano a scrivere e a registrare musica nel Regno Unito per il loro prossimo album.
Photo Credits | Getty Images