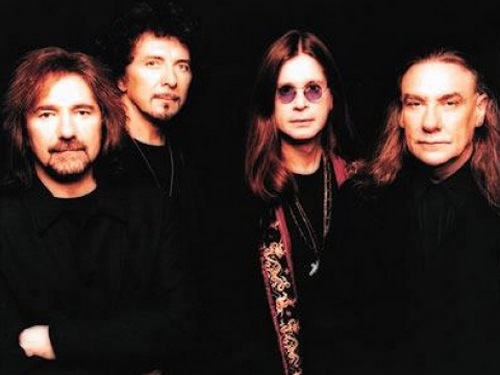 Fanno sul serio. I Black Sabbath sono più che pronti e il prossimo 19 aprile, infatti, uscirà il loro nuovo singolo. Si intitola "God is Dead?" e si tratta di un pezzo epico della durata di 8 minuti e 52 secondi, un brano alla vecchia maniera, insomma.
Non a caso si tratta del primo tassello di un progetto più ampio che sta riempiendo le colonne dei giornali e le pagine web di tutto il mondo a suon di nostalgia. Non capita certo tutti i giorni che un mito del rock come loro decida di rimettersi al lavoro. E che lavoro: si tratta di una riunione storica.
È ormai noto che la band sia tornata al suo assetto originario. Ok, manca il batterista del gruppo, Bill Ward, che in studio è stato sostituito da Brad Wilk dei Rage Against The Machine, però, per il resto si tratta dello stesso complesso heavy degli anni '70, ma con qualche ruga in più.
Lo scorso il 10 aprile si è tenuta una session di pre-ascolto del loro nuovo album allo studio The Montalban di Los Angeles e i commenti dei privilegiatissimi invitati sono stati molto positivi. Già la critica specializzata parla, addirittura, di capolavoro del 2013.
Si intitola "13" ed è prodotto dall'asso Rick Rubin. Il disco arriverà nei negozi il prossimo 11 giugno per l'etichetta Vertigo/Republic. Ormai lo sanno tutti e tutti ne parlano. Sarà commercializzato sotto forma di CD (o vinile) standard, doppio CD (o vinile) con bonus track e outtake provenienti dalle session di registrazione, e come cofanetto, un "super deluxe box set" che includerà il disco sia in CD che in vinile 12", le bonus track, un documentario sulla realizzazione del disco in DVD, un booklet con fotografie e illustrazioni inedite e un codice di accesso per il download di materiale extra.
Ed a proposito di extra, il mini documentario sulla sua realizzazione ha già fatto il giro del mondo. Un affare di famiglia, visto che a girarlo è stata la compagnia Schweet Entertainment di Jack, figlio del leader dei Sabbath Ozzy Osbourne. "In Studio With Black Sabbath: Ozzy, Geezer & Tony… Together Again" è il titolo completo del video, che dura appena tre minuti e mezzo e immortala alcuni momenti del making of del disco, inciso tra California e Inghilterra.
E in più arriverà anche il tour. Tra l'altro, l'unica data italiana, prevista per il 5 dicembre ai padiglioni 13-15 della Fiera di Rho, alla periferia nord-ovest di Milano, è la prima occasione per vederli da queste parti dopo più di 30 anni. È, infatti, dai tempi di "Never say die!" del 1978 che i Black Sabbath non suonano nel Belpaese, ma "13" vuole stabilire nuovi primati, questo è ormai chiaro.