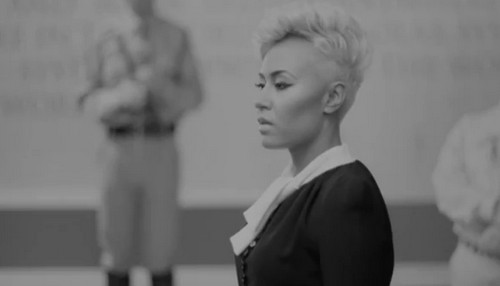 Il successo di Our version of elvents è davvero inarrestabile. Il primo disco di Emeli Sandè dopo ben quarantadue settimane dall'uscita si trova ancora nella top 10 degli album più venduti in Uk. La cantautrice inglese ha da poco presentato il nuovo video Clown.
La traccia numero sei del disco, è stata scritta dalla stessa Sandè insieme a Khan e Grant Mitchell. Molto suggestivo il video che si ispira alle atmosfere dei film muti con tanto di pellicola in bianco e nero. Clown è il settimo singolo estratto dal fortunato album.
Intanto Our version of elvents si avvicina sempre di più a conquistare un primato molto importante nel suo paese natale: manca davvero poco per raggiungere il traguardo del milione di copie. Di seguito il video ufficiale di Clown.