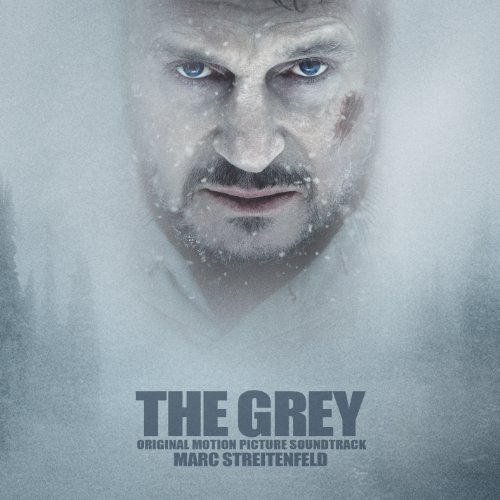 Titolo: The Grey
Regista: Joe Carnahan
Anno: 2011
Un gruppo di petrolieri sopravvive a un incidente aereo in Alaska, ma dovranno affrontare i pericoli di una zona tanto fredda e selvaggia, compreso un gruppo di lupi grigi pronto a sbranarli.
The Grey – La Colonna Sonora
Una soundtrack contemplativa e al tempo stesso inquietante, per un film ambientato tra paesaggi bianchi e pericolosi. E' Marc Streitenfeld a dirigere, un compositore noto soprattutto per la sua collaborazione con tutti i film di Ridley Scott a partire dal 2006. Come per Klaus Badelt, Streitenfeld fu in gioventù fu assistente di Hans Zimmer.
The Grey: Original Motion Picture Soundtrack è composta da 16 tracce:
1. "Writing the Letter"
2. "Suicide"
3. "You are Gonna Die"
4. "Walking"
5. "Eyes Glowing"
6. "The Morning After"
7. "Collecting Wallets"
8. "Wife Memory"
9. "Life and Death"
10. "Lagging Behind"
11. "Running from Wolves"
12. "Daughter Appears"
13. "Last Walk"
14. "Memorial"
15. "Alpha"
16. "Into the Fray"
Pubbicata su cd lo scorso febbraio in america, la colonna sonora ha avuto un lancio d'anticipo il mese prima su internet, rendendo il pezzo Into The Fray una delle soundtrack più popolari della rete.