Il mitico John Williams, uno Spielberg ai vecchi fasti e Daniel Day Lewis eletto presidente degli Stati Uniti. Cosa chiedere di più?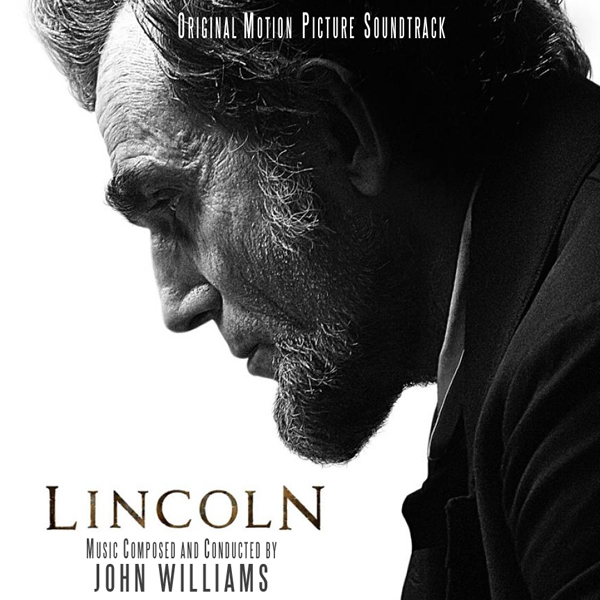 Titolo: Lincoln
Regista: Steven Spielberg
Anno: 2012
Gli ultimi intensi mesi di vita del presidente Usa Abramo Lincoln, tra guerra civile, schiavismo e lotta politica. Steven Spielberg torna alla regia storica con un film maestoso ed epico, e nel ruolo di attore protagonista un sempre mitico Daniel Day Lewis (indimenticabile in Nel Nome del Padre del 1993, con musiche di Vox Bono degli U2 e Sinead O'Connor).
Lincoln – La Colonna Sonora
John Williams è una garanzia in fatto di colonne sonore. Garanzia dimostrata anche in questa occasione, con la vittoria ai Critics Choise Award e la recente nomination agli Oscar. La soundtrack di Lincoln è davvero singolare: evocativa nei suoi momenti di quiete (quasi fosse l'ennesima produzione fantasy di Howard Shore), classicamente americana come una produzione di Dimitri Tiomkin (il compositore principale dei film di John Ford), e malinconicamente epica nel pieno stile Williams.
Lincoln: Original Motion Picture Soundtrack è composta da 17 tracce:
01. The People's House
02. The Purpose Of The Amendment
03. Getting Out The Vote
04. The American Process
05. The Blue And Grey
06. "With Malice Toward None"
07. Call To Muster And Battle Cry Of Freedom
08. The Southern Delegation And The Dream
09. Father And Son
10. The Race To The House
11. Equality Under The Law
12. Freedom's Call
13. Elegy
14. Remembering Willie
15. Appomattox, April 9, 1865
16. The Peterson House And Finale
17. "With Malice Toward None" (Piano Solo)
L'intera colonna sonora è musicata dalla prestigiosa Chicago Symphony Orchestra, ben nota in Italia per essere diretta dal nostrano Maestro Riccardo Muti. Inoltre, il testo di Call To Muster And Battle Cry Of Freedom è un classico rivisitato da molti artisti, tra cui Billy Bragg.