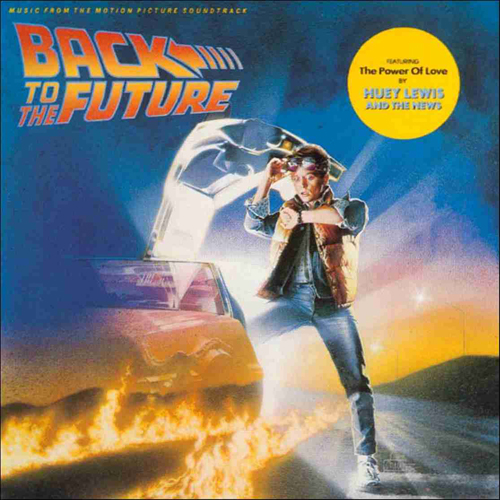 Titolo: Ritorno Al Futuro
Regista: Robert Zemeckis
Anno: 1985
Decisamente non un film di primo pelo, ma in occasione del raduno italiano dei fan della Delorean tachionica, molti cinema del Belpaese proietteranno domani il primo mitico film della trilogia di Spielberg e Zemeckis.
Siamo nel 1985, Marty (Michael J. Fox) vive in una famiglia disfunzionale e cerca inutilmente di sfondare nel rock. La sua amicizia con lo scienziato pazzo Doc (Christopher Lloyd) lo porterà a viaggiare indietro nel tempo a bordo di una fuoriserie carburata a plutonio. A rendere più difficili le cose abbiamo terroristi, bulli da liceo, e fulmini che in fatto di precisione spaccano non solo il secondo, ma tutto l'orologio.
Back To The Future – La Colonna Sonora
Alan Silvestri ha creato le musiche per una pletora di film (da Avengers a Navigator, tanto per stuzzicare l'affetto dei nerd). Ma il tema che produsse per questa pellicola resterà forse la sua opera più nota e imperitura.
Back To The Future: Music From The Motion Picture Soundtrack è composta da 10 tracce:
1. The Power Of Love – Huey Lewis And The News
2. Time Bomb Town – Lindsey Buckingham
3. Back To The Future – The Outatime Orchestra
4. Heaven Is One Step Away – Eric Clapton
5. Back In Time – Huey Lewis And The News
6. Back To The Future Overture – The Outatime Orchestra
7. The Wallflower (Dance With Me Henry) – Etta James
8. Night Train – The Starlighters
9. Earth Angel (Will You Be Mine) – The Starlighters
10. Johnny B. Goode – The Starlighters
Oltre alla playlist offerta da questo album si aggiunge lo Score che contiene esclusivamente le musiche originali di Silvestri. Menzione d'onore per Huey Lewis And The News, forse uno dei prodotti musicali più anni 80 dopo i Wham. Degli attuali membri della band, Stef Burns è quello che più potrebbe interessare il pubblico italiano, grazie alle sue continue collaborazioni con Vasco Rossi. Imperituro è invece Eric Clapton, fondatore degli Yardbirds, dei Cream e dei Blind Faith, noto per le sue collaborazioni con George Harrison dei Beatles e per essere co-creatore degli assoli in While My Guitar Gently Weeps.