Tappa obbligata per i giovani discotecari di tutto il mondo è Ibiza, l'isola del divertimento e della movida. E quest'anno i veri appassionati non si perderanno il grande evento, protagonista del quale sarà David Guetta con la moglie Cathy.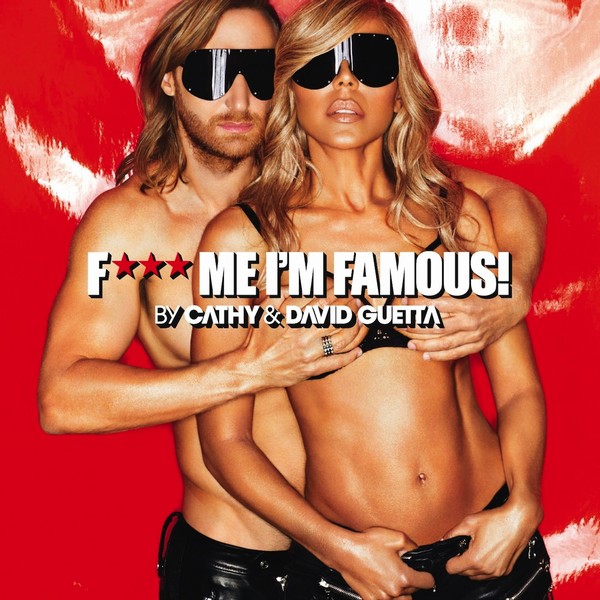 Il tutto ha inizio a fine maggio, quando il dj, insieme alla consorte, ha preso parte ad una incredibile serata al Pacha di Ibiza, la discoteca più famosa dell'isola, che si è rivelata essere, come tutte le volte che Guetta si posiziona dietro alla consolle, un grandissimo successo.
Da quella serata nasce F**k me I'm famous Ibiza mix 2013, una selezione dei brani più belli e ballati dall'inizio dell'anno fino all'arrivo dell'estate, fatta da David e Cathy Guetta, che sarà nei negozi di dischi a partire da domani, 16 luglio.
Nella tracklist di F**k me I'm famous Ibiza mix 2013 16 tracce, tra remix fatti dl dj francese come This Is What It Feels Like di Armin van Buuren e Alive degli Empire Of The Sun, hit underground come Vertigo di Daddy's Groove & Cryogenix  e Dynamo dei Laidback Luke & Hardwell, e, ancora, anche brani dello stesso Guetta.
Queste, e molte altre, saranno le hit sulle quali potersi scatenare ogni giovedì sera al Pacha di Ibiza, durante le serate F*** Me, I'm Famous, per le quali Davi Guetta, il dj resident, avrà una serie di ospiti davvero impressionanti, tra cui Steve Angello, Nicky Romero, Will.I.Am, Chuckie, Diplo, Hard Rock Sofa, Zedd, Daddy's Groove, Arno Cost, Arty, Dimitri Vegas & Like Mike e Albert Neve.
F**k me I'm famous Ibiza mix 2013 – Tracklist
1. David Guetta ft. Ne-Yo & Akon – Play Hard (Albert Neve Remix)
2. Calvin Harris ft. Florence Welch – Sweet Nothing
3. Avicii vs Nicky Romero – I Could Be the One (Nicktim)
4. Mat Zo ft. Porter Robinson – Easy
5. Alesso vs OneRepublic – If I Lose Myself
6. Nicky Romero – Symphonica
7. Arno Cost- Head Up
8. Ivan Gough vs Stevie Mink & Steve Bleas – Boom!
9. Daddy's Groove & Cryogenix – Vertigo
10. David Guetta & Glowinthedark feat. Harrison – Ain't a Party
11. Hard Rock Sofa – Rasputin
12. Dimitri Vegas & Like Mike – Wakanda
13. Tujamo & Plastik Funk – Who
14. Armin Van Buuren ft. Trevor Guthrie – This Is What It Feels Like (David Guetta Remix)
15. Empire Of The Sun – Alive (David Guetta Remix)
16. Laidback Luke & Hardwell – Dynamo