A pochi giorni di distanza dalla pubblicazione di Tunnel Vision, nuovo singolo di Justin Timberlake che ha scatenato non poche polemiche per l'ostentazione del nudo femminile, tanto da essere censurato da YouTube, l'artista di Memphis ha dato alle stampe un nuovo singolo, anche questo preso immediatamente di mira dalla critica.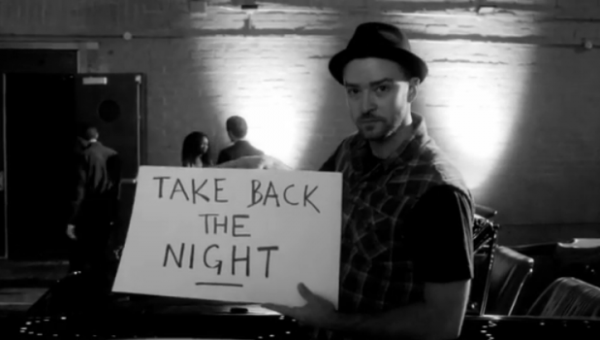 Questa volta a prendersela con Justin Timberlake non è stato YouTube, ma un'associazione contro la violenza sessuale e domestica, che porta proprio lo stesso nome, Take Back the Night, che Timberlake ha scelto per questo nuovo singolo che anticipa l'uscita della seconda parte di The 20/20 Experience.
Justin Timberlake – Take Back the Night – Audio
Il nome dell'associazione sarebbe stato usato senza alcun permesso da Timberlake e dal suo staff, e la direttrice dell'organizzazione è passata subito alle vie legali per chiedere chiarimenti in merito, sopratutto perché il testo della canzone Take Back the Night, nello stile un po' spinto che tanto piace a Timberlake, non sarebbe in linea con i propositi e gli obiettivi di questa organizzazione.
La direttrice, comunque, si è detta pronta a risolvere la questione in modo amichevole. Comunque vada a finire si tratta di pubblicità, per entrambi.