Ci ha messo del tempo Justin Timberlake per preparare un nuovo disco di inediti. Dopo la fortunata stagione musicale interrotta nel 2006 per darsi al cinema e ad altre faccende, Justin Timberlake ha aspettato 7 anni per la pubblicazione di The 20/20 Experience.
L'album è arrivato a marzo del 2013 e, per l'autunno, si attende l'uscita della seconda parte di questo disco, che è stata già anticipata dall'uscita di due singoli.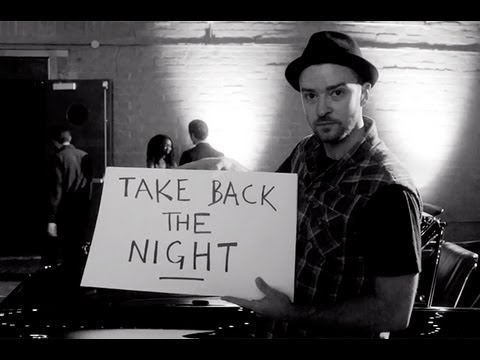 La prima canzone estratta da The 20/20 Experience 2 è stata Tunnel Vision, che ha dato subito adito a polemiche per l'uso del nudo femminile. A stretto giro l'artista di Memphis ha voluto dare alle stampe anche un secondo singolo, Take Back The Night, anche questo non scevro da polemiche.
Ad accusare Justin Timberlake questa volta un'associazione contro la violenza domestica, che ha proprio lo stesso nome del nuovo singolo di Timberlake.
Ma questa polemica, come anche la prima, non sembra aver creato particolari problemi a Justin Timberlake che ha pubblicato ieri il nuovo video di Take Back The Night e ha già totalizzato quasi 500 mila visualizzazioni.
Justin Timberlake – Take Back The Night – Video ufficiale
Il video di Take Back The Night è diretto da Jeff Nicholas, Jonathan Craven e Darren Craig ed è stato girato a New York.