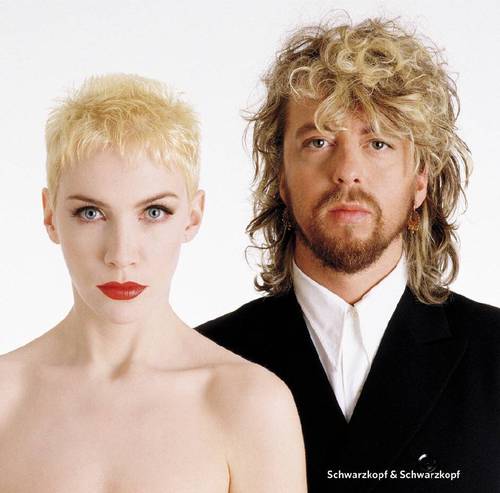 Se si pensa agli anni Ottanta meravigliosi e terribili, non si può non avere la loro colonna sonora nella testa.
Lei, donna biondissima e androgina, lui uomo ermetico e misterioso. Annie Lennox e Dave Stewart, insieme, in una parola, gli Eurythmics, una delle coppie più glamour del pop mondiale di quel periodo.
Dopo otto album in otto anni, estenuati dalle fatiche si fermarono. Avevano sfornato capolavori come Sweet Dreams, There must be an Angel, o Here Comes the Rain Again e conquistato i palchi di tutto il mondo.
Gli anni Ottanta firmati Eurythmics
1981: In the Garden
1983: Sweet Dreams (Are Made of This)
1983: Touch
1984: 1984 (For the Love of Big Brother)
1985: Be Yourself Tonight
1986: Revenge
1987: Savage
1989: We Too Are One
Nel 1990, presero la desione di fermarsi. E non si presentarono più insieme per nove lunghi anni. Si ritrovarono dal 1999 al 2005, ma non fu più la stessa cosa.
Dopo nove anni di silenzio, di carriere individuali, di percorsi solisti torneranno insieme sul palco per il concerto che celebrerà il cinquantenario dell'esibizione dei Beatles all'Ed Sullivan Show.
Pertanto la notizia è: gli Eurythmics tornano insieme, per una sola notte, per cantare le canzoni dei Fab Four. Da non perdere.