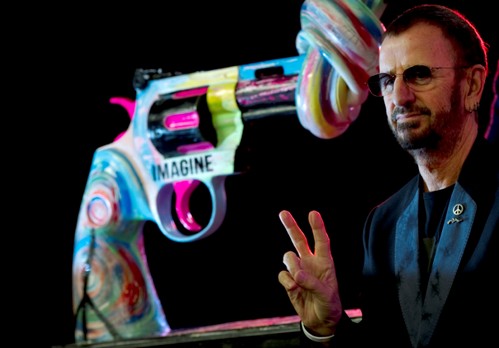 Dopo Kisses on the bottom, l'imminente album di Paul McCartney, anche l'altra metà vivente dei Beatles, Ringo Starr, ha pronto un nuovo album da solista. Ringo Starr, infatti, pubblicherà il 30 gennaio, Ringo 2012, il suo 17esimo album di studio.
Per Ringo 2012, Ringo Starr ha collaborato con Joe Walsh degli Eagles, Dave Stewart degli Eurythmics e Benmont Tench dei Tom Petty & The Heartbreakers.
L'album contiene anche le cover di Rock Island Line e Think it over e le versioni modernizzate di Wings e Step Lightly.
Questa è la tracklist completa di Ringo 2012:
1. Anthem
2. Wings
3. Think It Over
4. Samba
5. Rock Island Line
6. Step Lightly
7. Wonderful
8. In Liverpool
9. Slow Down
Photo Credits | Getty Images