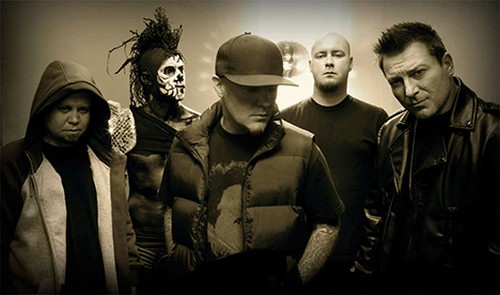 Dopo ben 6 anni dall'ultimo disco di inediti, The Unquestionable Truth (Part 1), finalmente, i Limp Bizkit hanno pubblicato un nuovo lavoro, dal titolo Gold Cobra, uscito in tutto il mondo, il 28 giugno.
Per la band nu-metal, capitanata da Fred Durst, si tratta del sesto album di studio, con la stessa line-up di Chocolate Starfish and the Hot dog flavored water, il loro successo maggiore.
L'album è anticipato dal singolo Shotgun, con la band che si esibirà in un'unica data in Italia, il 12 luglio a Codroipo (UD), precisamente a Villa Manin.
Di seguito, potete trovare la tracklist del disco che vede, oltre il ritorno del chitarrista storico Wes Borland, anche la presenza di Gene Simmons, storico bassista dei Kiss.
La tracklist:
1 – Introbra
2 – Bring It Back
3 – Gold Cobra
4 – Shark Attack
5 – Get a Life
6 – Shotgun
7 – Douche Bag
8 – Walking Away
9 – Loser
10 – Autotunage
11 – 90.2.10
12 – Why Try
13 – Killer in You"