L'indimenticato Pino Daniele entra di diritto nella classifica degli album più venduti in Italia, piazzandosi al sesto posto con "Collection: Pino Daniele" e con il celebre disco "Nero a metà" del 1980.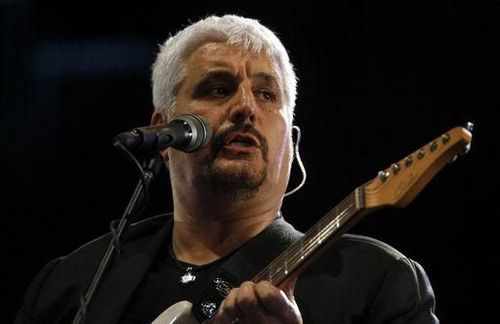 Quest'ultimo album è stato ristampato lo scorso anno e a questo ha fatto seguito anche un bellissimo tour.
Ecco l'attuale classifica FIMI, che vede Tiziano Ferro saldo al primo posto della top 10:
1. TZN – The Best of Tiziano Ferro, Tiziano Ferro (Capitol/Universal Music, 7 settimane)
2. Hitalia, Gianna Nannini (RCA Records Label/Sony, 6 settimane)
3. Sono innocente, Vasco Rossi (Capitol/Universal Music, 10 settimane) 4. Modà 2004-2014 – L'originale, Modà (Ultrasuoni/Ultrasuoni, 9 settimane)
5. The Endless River, Pink Floyd (Parlophone/WMI, 10 settimane)
6. Collection: Pino Daniele, Pino Daniele (Rhino/WMI, new entry)
7. Pop-Hoolista, Fedez (Newtopia/Sony, 15 settimane)
8. Nero a metà, Pino Daniele (Capitol/Universal Music, new entry)
9. Four, One Direction (Syco Music/Sony, 8 settimane)
10. Vivavoce, Francesco De Gregori (Caravan/Sony, 9 settimane)
Intanto ricordiamo che il famoso cantautore napoletano potrebbe avere anche una via che porta il suo nome, ad annunciarlo è stato il sindaco di Napoli Luigi De Magistris.
Sarebbe davvero una bella iniziativa, visto che la città d'origine di Pino Daniele ha dimostrato un profondissimo affetto verso il cantautore, e, a giudicare dalla classifica, l'Italia intera.