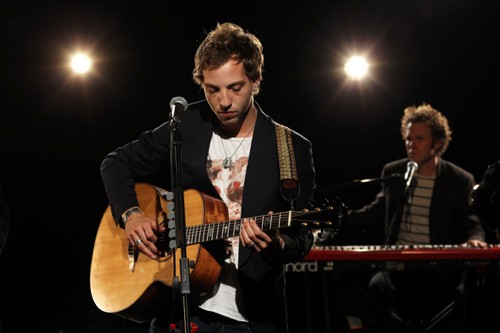 Il video del duetto tra James Morrison e Jessie J, Up, è finalmente disponibile. Il nuovo singolo di Morrison è tratto dal suo ultimo album The Awakening.
Nel video possiamo vedere James e Jessie, in un vecchio palazzo comunale di Londra, cantare la canzone seduti, schiena contro schiena.
La coppia, successivamente, si esibisce sul tetto dell'edificio con la capitale inglese a fare da sfondo.
James Morrison ha recentemente dichiarato che lavorare con Jessie J è stato molto intenso e ha descritto la cantante come una "popstar stupefacente".
Morrison si è anche dichiarato molto privilegiato nel duettare con lei visto che Jessie raramente canta brani scritti da altri.
Up è il secondo singolo di James Morrison, tratto da The Awakening, dopo I won't let you go.
Questo è il video del duetto:
Photo Credits | Getty Images