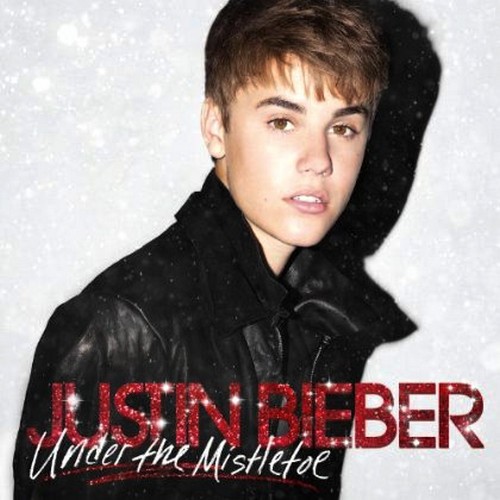 Justin Bieber pubblicherà il 1° novembre negli Stati Uniti, l'album natalizio Under the mistletoe (trad. "Sotto il vischio"). La copertina di questo nuovo lavoro discografico della popstar canadese è già stata resa pubblica.
La copertina dell'album è molto semplice e strettamente legata all'atmosfera del Natale: un primo piano di Justin con fiocchi di neve sullo sfondo e una scritta rossa scintillante.
Justin Bieber, a riguardo, ha rilasciato un messaggio su Twitter:
Under the mistletoe non sarà un semplice album di Natale. Sono così emozionato, non vedo l'ora che venga pubblicato. Vi stupirà e un euro per ogni album sarà devoluto in beneficenza.
Il primo singolo dell'album, che vede tra gli ospiti la band Boyz II Men e Usher, e il relativo videoclip, usciranno molto presto, come confermato dal cantante:
Ci stiamo preparando per registrare il promo… Sinceramente, penso che sia il migliore album che ho ascoltato da quando sono bambino!