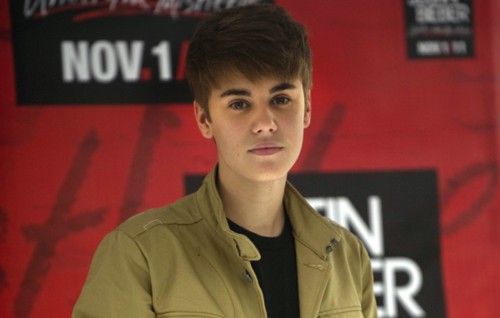 Justin Bieber ha confermato il duetto con Mariah Carey. Quelle che erano solo voci, oggi è una realtà con la cantante che reinterpreterà nuovamente il suo singolo di successo All i want for Christmas is you insieme alla teen star canadese. Il singolo sarà contenuto in Under the mistletoe, l'album natalizio di Bieber disponibile dal 1° novembre.
Justin ha annunciato il duetto via Twitter:
Voi lo volete veramente sapere… forse è il momento che ve lo dica… 
Successivamente, Justin ha pubblicato un video con protagonista Mariah Carey. La cantante, nel video, ha affermato:
Sono qui oggi per dirvi un piccolo segreto. Justin e io stiamo facendo un duetto nella mia canzone All I want for Christmas is you. Sono entusiasta e molti di voi saranno sorpresi dal duetto ma saranno ancora più sorpresi quando l'ascolteranno perché il pezzo suona alla grande.
Nel frattempo, Justin Bieber ha annunciato che il suo primo singolo estratto da Under the mistletoe, dal titolo Mistletoe, sarà disponibile entro un paio di settimane.
Photo Credits | Getty Images