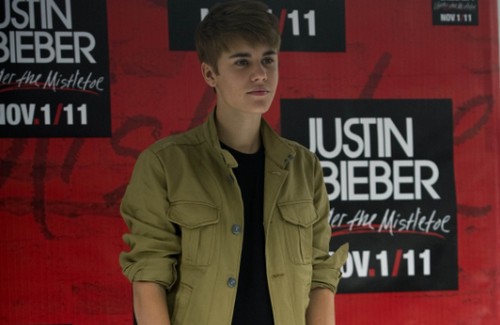 Justin Bieber ha pubblicato il suo nuovo singolo, Mistletoe, brano apripista di Under the mistletoe, l'album natalizio che sarà nei negozi a partire da novembre. La premiere della canzone è andata in onda durante lo show radiofonico di Ryan Seacrest.
Il nuovo album di Justin Bieber conterrà collaborazioni eccellenti: Usher, Boyz II Men e Mariah Carey.
Justin Bieber, riguardo il nuovo album, si è espresso così:
Ho lavorato con Usher, Boyz II Men e The Perry Band. Ho lavorato con un sacco di bella gente e le cose hanno funzionato. E' stato un onore, inoltre, che Mariah Carey mi abbia permesso di duettare con lei.
Di seguito, ecco l'audio del brano Mistletoe di Justin Bieber.
Photo Credits | Getty Images