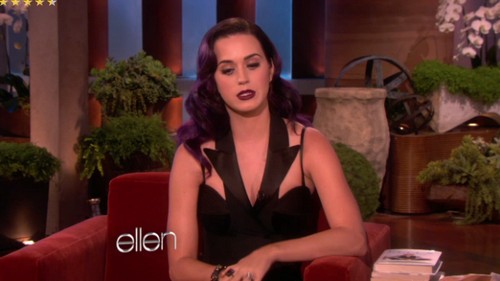 Katy Perry, intervistata al The Ellen DeGeneres Show, ha raccontato le difficoltà vissute quando era sotto contratto con le tre case discografiche precedenti alla Capitol. In particolare la cantante statunitense ha rivelato che le etichette volevano che lei fosse come Kelly Clarkson e Avril Lavigne. Per questo motivo ha dovuto lottare negli anni per mantenere intatta la propria identità artistica:

Ci sono stati un sacco di 'no' che sono stati gettati sulla mia strada e che non ho mai accettato.
La Perry rilascerà il suo nuovo singolo il prossimo 2 luglio, mentre il film del suo concerto Part of Me 3D seguirà il 5 luglio.