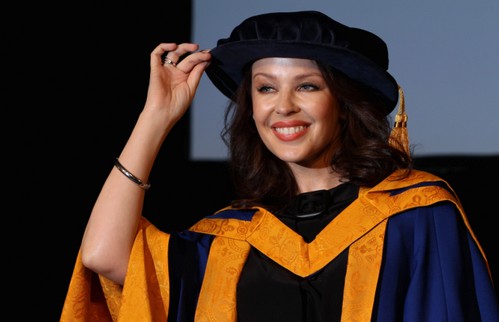 Kylie Minogue sta progettando qualcosa di grande per festeggiare un importante traguardo ossia i suoi 25 anni di carriera. La pop star australiana, infatti, sta organizzando ad una serie di eventi per il 2012, l'anno in cui Kylie festeggerà il suo primo quarto di secolo trascorso nell'industria musicale.
Era il 1987, infatti, quando la Minogue pubblicò il suo primo singolo The Locomotion che debuttò al numero due della chart del Regno Unito. La sua prima numero uno fu il successivo singolo, I should be so lucky.
Kylie, oltre a lavorare al suo dodicesimo album di inediti, come riportato da The Mirror, vorrebbe anche organizzare una serata speciale, da trasmettere sulla tv britannica ITV1, completamente dedicata alla sua carriera.
L'artista 43enne ha venduto, finora, oltre 68 milioni di copie ed è stata protagonista di numerosi tour sold out.
Nel mezzo, Kylie ha dovuto anche sconfiggere anche un cancro al seno. Per la campagna alla prevenzione, la cantante ha ricevuto una laurea ad honorem dalla Anglia Ruskin University.
Photo Credits | Getty Images