Ci sono storie che, semplicemente, non possono non essere raccontate. Questo è anche il caso di Finesse, producer apprezzato a livello internazionale da artisti come Polo G. e Nicki Minaj. Storie che raccontano della voglia di realizzare i propri sogni, senza mollare mai, tra intraprendenza, ambizione e quella dose di fortuna che indubbiamente riesce a dare al talento la giusta visibilità.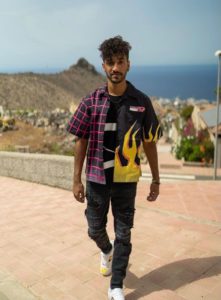 In questo articolo vi raccontiamo una favola moderna, dove un piccolo eroe contemporaneo riesce contro ogni previsione a farcela, partendo da zero, sorprendendo in primo luogo sé stesso.
Chi è Finesse
Amritivir Singh, questo il vero nome di Finesse, nasce il 22 febbraio 1999 e trascorre la prima parte della sua vita a Verona dove fa una vita normale, come quella dei giovani d'oggi. Studia e coltiva le sue passioni, su tutte la musica. Si laurea in informatica ma presto si scontra con la dura realtà del mercato del lavoro e le poche opportunità a livello occupazionale.
Per mantenersi inizia a consegnare pizze per oltre 10 ore al giorno ma quando torna a casa suona fino a mezzanotte per cinque ore, coltivando la sua passione e imparando attraverso i video su Youtube. Fino a che decide di cambiare prospettiva e andare negli Stati Uniti, in modo da sperimentare sessioni in studio e sviluppare conoscenze nel campo musicale. Nel frattempo scoppia la pandemia e per quattro mesi non gli è possibile tornare, come preventivato, in Italia. Ed è qui che arriva la svolta. Per passare il tempo Finesse si mette a giocare ai videogiochi con il suo amico CashMoneyAP e impara a produrre, chiedendo consigli ai contatti acquisiti giocando online.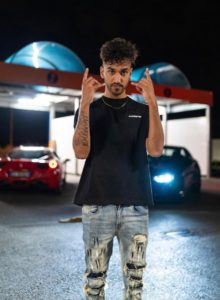 Ad un certo punto capisce di aver raggiunto un livello interessante e decide così davvero di lanciarsi, inviando i propri pezzi ed idee. Il successo non tarda ad arrivare, grazie alle collaborazioni con Day Lee e PnB Rock. Il 2021 è un anno importante e denso di successi per Finesse, che si trova sotto i riflettori grazie alla partecipazione al brano di Polo G. e Nicki Minaj For the love of New York.
Finesse oggi
Finesse non si è montato la testa, anzi, con i successi ottenuti. Semplicemente è maturato e ha trovato un'idea di produttore che ha legami forti con l'Italia. Attualmente vive a Verona e ha sviluppato un'idea di producer dal sapore internazionale e nazionale insieme, capace di coinvolgere artisti sempre nuovi quali producer, cantautori e professionisti della registrazione.
Un punto di vista che parte dalla capacità relazionale di questo artista, in grado di fare rete negli Stati Uniti e di avere all'attivo collaborazioni sempre interessanti, una delle quali, quella con MamboLosco con il brano Onlyfans, è diventata una hit virale su TikTok. Nel 2022 vedremo Finesse prendere parte a progetti con artisti per lui vecchi e nuovi, tra cui Sfera Ebbasta, Ghali, Sangiovanni, SHWA e Lazza. La sua storia ha tutti i presupposti per continuare a sorprenderci.