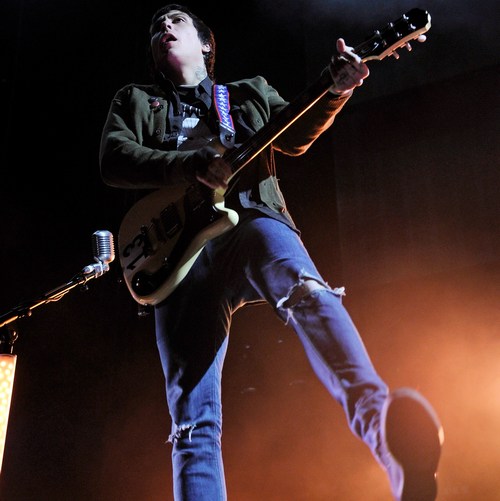 I My Chemical Romance hanno rivelato di aver programmato di iniziare a registrare il loro nuovo album il prossimo mese. La band statunitense  sta dunque lavorando al seguito del disco del 2010 Danger Days: The True Lives Of The Fabulous Killjoys. Ecco cosa ha dichiarato il chitarrista Frank Iero (nella foto) a The Aquarian:
 Sta andando molto bene, in realtà. Sono davvero emozionato. Non vedo l'ora di iniziare a registrare. Penso che siamo forse ad un mese di distanza dal quando inizierà la registrazione.
Il chitarrista ha anche confermato che l'attuale batterista della band, Jarrod Alexander, suonerà nel nuovo album, dopo la partenza di Michael Pedicone dal gruppo avvenuta lo scorso settembre.
Photo Credits | Getty Images