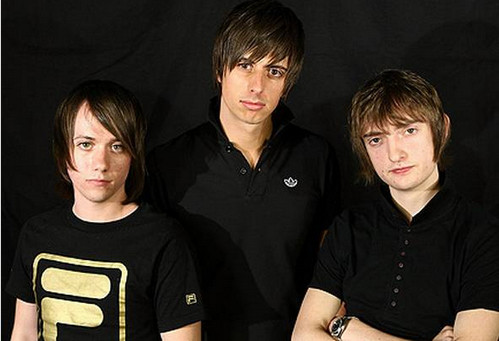 The Enemy hanno rivelato maggiori dettagli sul loro prossimo album, Streets in the Sky, che verrà pubblicato il 21 maggio. Il trio, come annunciato all'inizio di questo mese, ha collaborato con il chitarrista e compositore Bronx Joby Ford.Parlando con NME, il bassista Andy Hopkins, ha dichiarato:
Abbiamo sentito Joby e abbiamo scoperto un po' di più su di lui, abbiamo pensato che sarebbe stato grande perché rendeva il suono più fresco.
Hopkins ha inoltre rivelato che il loro nuovo lavoro sarà più vicino all' album di debutto della band piuttosto che al secondo:
Siamo tornati a suonare più come nel primo album. Ma, allo stesso tempo, niente è come nel primo album.
La band inizierà un breve tour del Regno Unito a maggio, dopo due concerti nella loro città, Coventry. Saranno inoltre presenti il mese prossimo nella finale della FA Cup. I fans del gruppo non dovranno attendere ancora a lungo, tra poco potranno ascoltare il loro lavoro.
Photo Credits | Getty Images