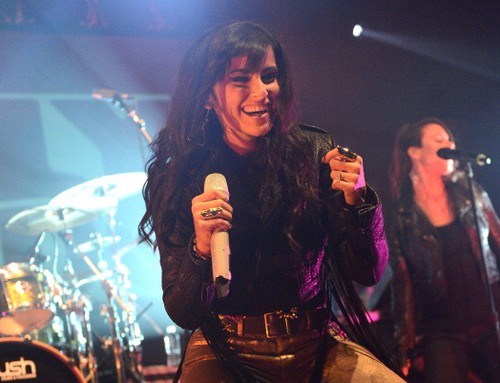 Di album passati completamente inosservati ne esistono un'infinita, ma quello che è successo a Nelly Furtado ha dell'incredibile. Il suo The Spirit Spirit Indestructible ha venduto nella sua prima settimana di pubblicazione, calcolando il mercato Usa e Uk, poco più di 10 mila copie. Un vero e proprio record negativo.
Nel dettaglio, il quinto album della cantante di Turn off the light, è riuscito a raggiungere la posizione numero 79 dei dischi più venduti negli Usa, la 46 in Gran Bretagna (addirittura fuori dalla top 100 già dalla seconda settimana), la 58 in Spagna e la 36 in Italia.
Segnali di preoccupazione – di certo non allarmanti come nel caso di The Spirit Indestructible – si erano già avuti con The best of Nelly Furtado, disco entrato in top 20 solo in una manciata di paesi.
Photo Credits | Getty Images