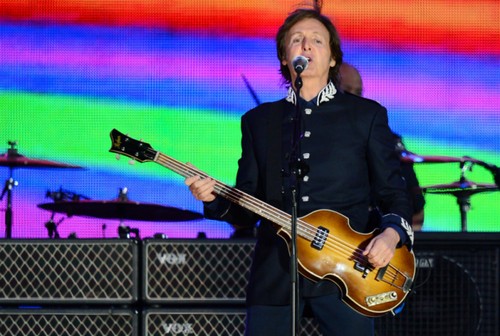 Paul McCartney ha confermato la sua presenza nel concerto della cerimonia d'apertura delle prossime Olimpiadi che si svolgeranno a Londra. L'ex Beatle ha affermato che chiuderà con un'esibizione la cerimonia d'apertura che si svolgerà il prossimo 27 luglio.
Il musicista ha confermato tutto durante un'intervista rilasciata alla BBC Radio.
Il direttore artistico della cerimonia d'apertura sarà il regista Danny Boyle, famoso per il film The Millionaire. La cerimonia sarà anticipata da un piccolo pre-show dalla durata di 50 minuti.
Per quanto riguarda la cerimonia di chiusura, invece, è stata confermata la presenza di Adele e dei Coldplay.
Paul McCartney, recentemente, ha anche presenziato al concerto per il giubileo della Regina Elisabetta, cantando successi immortali come Let it be e Live and let die.
Photo Credits | Getty Images