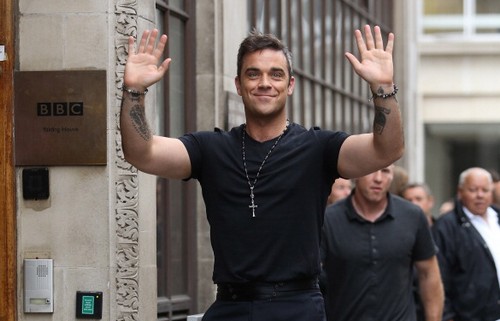 Sarà Different il secondo singolo estratto da Take The Crown. Robbie Williams ha presentato la canzone in chiave acustica durante lo show radiofonico Dermot O'Leary's Radio 2. Il brano sarà in commercio dal 17 dicembre (per ascoltarlo vi invitiamo ad andare a fine post).
A giudicare da un primo ascolto, Different, non ha nulla in comune con Candy, il singolo scritto a quattro mani da Williams e dal collega di band Gary Barlow. Riuscirà il secondo singolo a conquistare la classifica delle canzoni più acquistate in Uk? Intanto Robbie si gode il successo di Candy, brano che è riuscito a raggiungere la vetta più alta della Uk Sinlges chart.
Take The Crown uscirà il 5 novembre in versione standard con 11 canzoni e in versione deluxe con 13.
Photo Credits | Getty Images