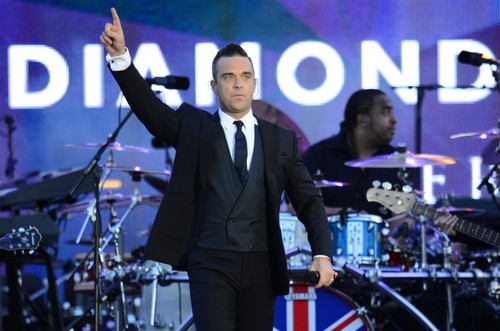 Robbie William non ci ha girato attorno e ha stroncato la carriera di Jessie J con poche lapidarie parole. La star dei Take That parlando di The Voice, talent show in cui la cantante di Price Tag ha rivestito il ruolo di giudice, afferma che la sua ascesa non durerà molto.
Non durerà molto, lei è brava, Jessie, le do altri 18 mesi.
Nel frattempo Candy, il nuovo singolo di Robbie, riscuote grande successi e, per la seconda settimana consecutiva, troneggia in vetta alla U.K. Singles Chart e anche l'album Take The Crown ha debuttato al primo posto della classifica singoli, un risultato davvero niente male per il cntante britannico. Il prossimo singolo della star di Angel sarà  Different, il cui rilascio è previsto per il 17 dicembre.