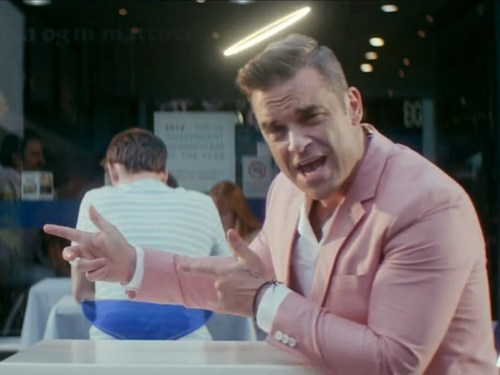 Robbie Williams senza peli sulla lingua durante l'intervista a Tgcom24. Il cantante inglese ha rilasciato alcune dichiarazioni sulla sua carriera e quelle dei colleghi davvero interessanti partiamo da Reality Killed the Video Star, l'ex bad boy della musica pop ha fatto sapere di non aver creduto in quel progetto:
Confesso che quando ho fatto 'Reality Killed the Video Star' nel 2009 non ero molto convinto di quel lavoro. Ho voluto fare poca promozione e onestamente non ero molto interessato, credo il pubblico lo abbia percepito. Capita, anche perché dopo molti dischi arrivi alla meta sfiancato e senza energie.
In merito ai colleghi:
Quando arrivi ad un certo livello della carriera artistica c'è sempre qualcuno che ti dice 'sei una mer..'. L'hanno detto anche agli U2 e ai Coldplay. Poi con il tempo gli U2 hanno dimostrato di non essere delle mer… mentre i Coldplay, ecco… sono rimaste delle…
Sulla sua carriera invece:
Sono concreto. Prevedo un altro paio di album, tre anni di carriera e poi mi ritiro per fare il papà. Ora ho un equilibrio, una bella moglie, una figlia e magari ne avrò altri. Non manderò a putt… tutto questo per nulla al mondo.
Robbie manterrà i suoi propositi?