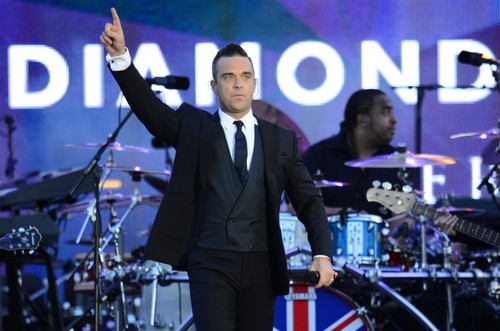 Robbie Williams ha ammesso di essere deluso dal suo ultimo album, Reality Killed The Video Star. Il cantante ha affermato che nel disco non c'era nemmeno una hit e di aver temuto che la sua carriera sarebbe finita.In Reality Killed The Video Star Robbie non è riuscito a scrivere nemmeno una canzone che fosse una hit :
Ho fatto tutto in malo modo per quell'album mettendo a repentaglio la mia carriera … non conteneva nemmeno una hit.
 Parlando della canzone Shit Robbie dice :
Sono io la mer**a in radio..lo dico in senso buono…è una pepita pop.
Il cantante descrive invece Hunting For You come un' altro dei suoi momenti vissuto negli anni 80.
Robbie Williams pubblicherà il suo nuovo album, Take The Crown, il 5 novembre.
Photo Credits | Getty Images