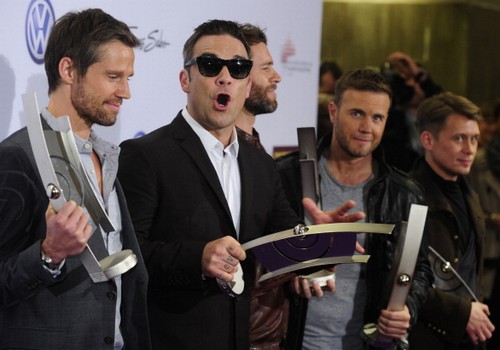 Robbie Williams si è servito dei Take That per acquisire maggiore fiducia in sé stesso. Il cantante di Angels ha fatto sapere che la reunion del 2010 con la band che lo ha portato al successo è da considerarsi una vacanza:
Da quando ho 16 anni non ho fatto altro che scrivere un album, promuovere un album e andare in tour per un album. Penso solo che a un certo punto hai scritto così tante canzoni e ha visto così tante persone dal palco e le ho fatte divertire. Ad un certo punto qualcosa devi pur dare. E penso che la mia salute ha dato e ho sentito il bisogno di un po' di pausa. I Take That sono stati la mia vacanza. Nel Progress Live ho cantato 27 minuti da solo, vedendo la reazione della folla mi ha dato un sacco di fiducia per andare avanti e fare il cantante.
Ora che Robbie è più sicuro di sé non ha più bisogno dei Take That?
Photo Credits | Getty Images