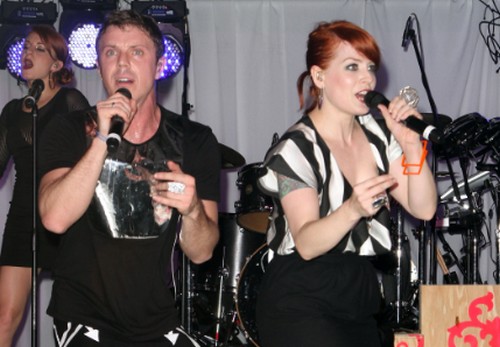 Gli Scissor Sisters hanno rivelato alcuni dettagli sul singolo, Only The Horse, che anticipa il nuovo album dal titolo Magic Hour, in uscita il 28 maggio. Il brano farà il suo esordio domani, venerdì 6 aprile, sulla BBC Radio 1. L'annuncio è stato dato dal gruppo americano,  nato nel 2001, tramite Twitter:
Scissters, questo venerdì sarà un venerdì Santo in effetti, perché noi siamo entusiasti di presentare in esclusiva anteprima mondiale il nostro nuovissimo singolo # OnlyTheHorses.
Il pezzo, in particolare, sarà trasmesso tra le ore 10 e le ore 12.45 nel Regno Unito. Only the Horses è coprodotto da Calvin Harris e Alex Ridha.
Photo Credits | Getty Images