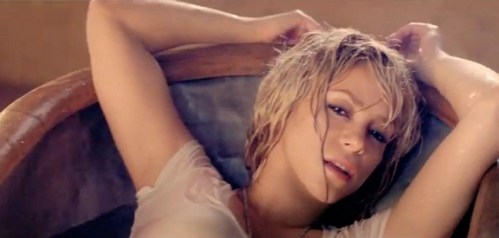 Continuano a uscire singoli dall'ultimo album di Shakira. Dopo aver annunciato Addicted to you come quinto singolo estratto da Sale el sol, la cantante di origine colombiana ha finalmente rilasciato il relativo video.
In due minuti e mezzo di durata, il video in questione riesce a racchiudere tutte le caratteristiche che contraddistinguono Miss Ripoll: sensualità a go go, mosse di anche come da manuale shakiriano e vasche da bagno che rendono la nostra eroina disinibita. Insomma, pura routine.
Pare che Addicted to you non sarà l'unico singolo in uscita nel 2012. I lavori per il prossimo disco di Shakira proseguono spediti tanto da far pensare ad un uscita entro questo anno, il primo singolo della nuova era potrebbe vedere la luce già in estate.
Addicted to you – Video