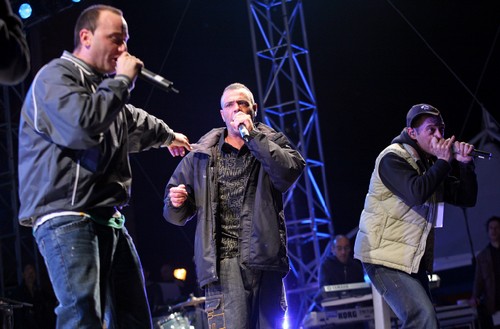 Vola via è il nuovo singolo dei Sud Sound System ed è uno dei due nuovi brani contenuti in The best of Sud Sound System, il greatest hits della band reggae salentina pubblicato per festeggiare i venti anni di attività.
L'album, pubblicato per Universal Music, contiene tanti successi dei Sud Sound System: Lontano, Acqua pe sta terra, Dammene ancora, Ultimamente, Le radici ca tieni, Orizzonti che vede la collaborazione di Dj Riva, Beddhra Carusa realizzata con Ludovico Einaudi e tanti altri.
Di seguito, potrete ascoltare Vola via, nuovo singolo della band, un invito ai giovani a non mollare mai e a costruirsi un futuro nonostante le difficoltà della vita.
Il video è tratto dalla trasmissione di Radio 2, Radio 2 Social Club.
Photo Credits | Getty Images