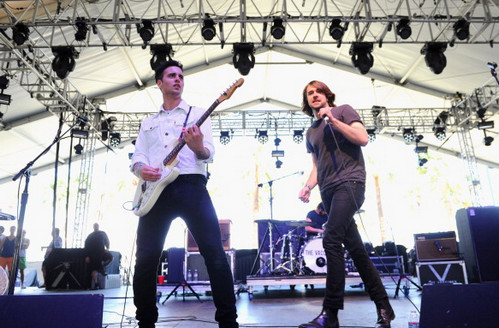 I The vaccines contro Rihanna. La band ha dichiarato a Digital Spy che la star di We Found Love non è una vera artista, ma il risultato di un grande team di autori e produttori.Freddie Cowan ha detto:
Rihanna non è un artista. Dispone di 15 scrittori, 15 cantautori e 15 produttori, lei è il volto di questo team. Non ho nulla in contrario, ma non voglio essere associato a questo.
Alla domanda sulla collaborazione di Rihanna con i Coldplay in Princess of China, il chitarrista ha risposto:
Non ho mai sentito quella canzone, ma è dei Coldplay, che fanno tutto il possibile per essere la più grande band del mondo, per essere più grandi degli U2. Lo fanno molto bene e non hanno mai pubblicato un brutto album, tanto di cappello a loro. Non ho niente contro queste collaborazioni perché non mi sento in grado di giudicare le persone, ma non credo che sarò mai coinvolto in una cosa del genere.
Voi siete d'accordo con lui?
Photo Credits | Getty Images