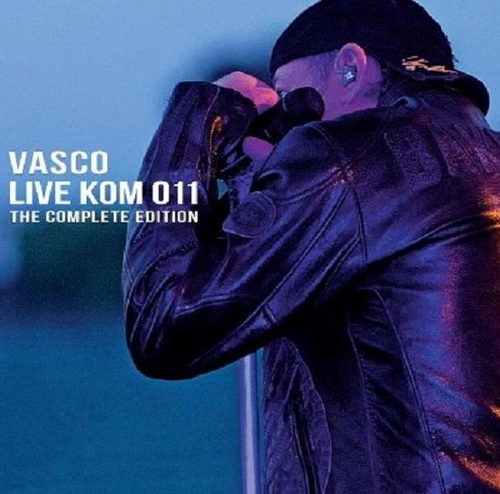 Vasco Rossi pubblica su Facebook la copertina di Vasco – Live Kom011 The Complete Edition, in uscita il 27 novembre. L'artista di Zocca fa sapere sul suo profilo:
Siamo entrati in possesso delle prove di copertina del DVD che uscira' il 27 novembre… Contenuti molto succulenti… Due CD … DVD con due concerti … contenuti extra SubitooooPervoiiiiii.
La pubblicazione di Live Kom011 The Complete Edition comprenderà diversi formati: 2 CD+1 DVD; 2 CD+ 2 DVD; 1 BLU Ray. All'interno sarà possibile ammirare le registrazioni audio-video risalenti al tour dello scorso anno interrotto bruscamente a causa dei problemi di salute che portarono al primo ricovero di Vasco. Al momento non si conoscono le canzoni che saranno presenti nel nuovo progetto.