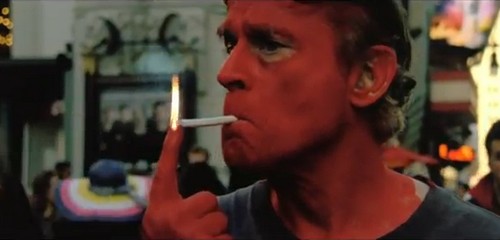 Nuovo video per il dj inglese Calvin Harris. È da poco online Drinking from the Bottle, canzone in cui Tinie Tempah presta la sua voce. Il clip musicale ha come protagonista il diavolo, il quale vaga per le strade di Los Angeles osservando le azioni delle persone: c'è chi è ubriaco, chi si droga e chi compie atti di cannibalismo.
Il video musicale è stato diretto da Vincent Haycock e AG Rojas. In quanto al brano nei credits sono presenti, oltre allo stesso Harris, Patrick Okogwu, James F. Reynolds e Mark Knigh. Drinking from the Bottle è il sesto singolo estratto dall'album 18 months, terzo album in studio del produttore reso celebre grazie a We found love.
Di seguito il video ufficiale di Drinking from the Bottle.