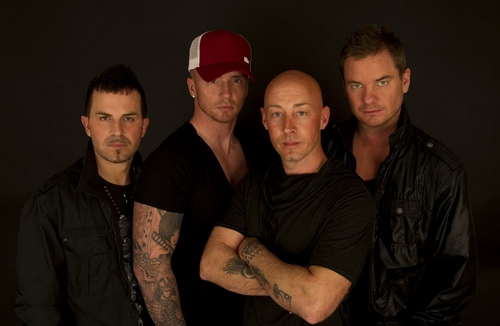 La boy band britannica più conosciuta dalla ragazzine è tornata. Non stiamo parlando dei Take That ma degli East 17, il gruppo che ha venduto 20 milioni di dischi e collezionato 18 singoli in top 20 e 4 album in top 10 in Inghilterra.

Dopo 12 anni di silenzio gli East 17 tornano con un album nuovo di zecca e un singolo, Secret Of My Life, che ha il compito di farli conoscere anche alle nuove generazioni. Il gruppo capitanato da Tony Mortimer partirà con una serie di concerti (con il loro Back To The Future Tour) a partire dalla fine di agosto.
Il video di Secret Of My Life (che potete ammirare dopo il salto) è stato girato a Sabaudia e porta la firma dell'italiano Roberto Cinardi.