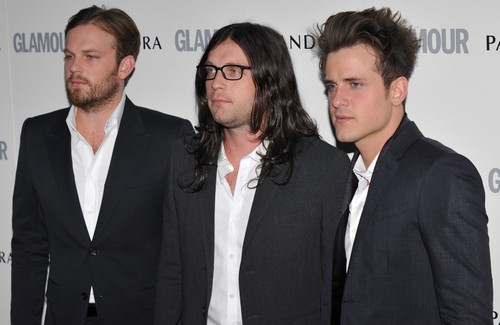 Nathan Followill, musicista e componente dei Kings of Leon, ha smentito alcune voci riguardo suo fratello, il cantante della band Caleb Followill. Nathan, infatti, ha dichiarato che suo fratello non andrà in rehab e che la cancellazione di alcune date non è stata dovuta alla dipendenza dall'alcol del cantante.
A luglio, i Kings of Leon cancellarono alcune date per il troppo caldo che avrebbe causato problemi alla voce di Caleb.
I pettegolezzi, però, non si sono arrestati, per questo, Nathan ha voluto chiarire definitivamente la situazione a News.com.au:
Ah, no. Niente rehab. L'alcol non c'entra nulla. C'erano 43 gradi quel giorno. Eravamo surriscaldati e disidratati.
Nathan, però, afferma che la pausa ha fatto bene al gruppo:
Sapevamo tutti che c'era bisogno di fare una pausa. La voce di Caleb si è ripresa. Quando si lavora troppo, ti devi fermare in un modo o nell'altro. Qualcuno pensava che fosse arrivata la fine. Ma siamo una famiglia, ci amiamo. Non penso che saremmo stati in grado di stare lontano da tutto questo per altro tempo ancora.
Photo Credits | Getty Images