Tra fratelli e un cugino sono i quattro componenti dei Kings of Leon, formazione di Nashville che è arrivata al successo mondiale con il loro quarto album, Only by the night, nel quale era contenuta la hit Use Somebody.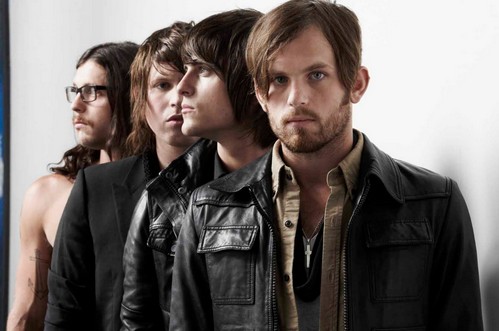 Grazie a quell'album i Kings of Leon riuscirono a piazzare ben 9 singoli nella UK Top 40 Singles, fatto che diede anche ulteriori smalto ai dischi precedenti della formazione – Youth and Young Manhood e Aha Shake Heartbreak  – che si trovarono sospinti nella Top Five degli album più venduti, mentre il loro terzo album Because of the Times arrivò al primo posto.
Only by the night, che contiene Use Somebody, Sex on Fire e Notion, è valso ai Kings of Lion il disco di platino negli Stati Uniti e un Grammy Award come "disco dell'anno".
A quell'album ne seguì un altro nel 2010, era Come Around Sundown, che, anche se riuscì ad ottenere un buon successo, non si è rivelato all'altezza del precedente e adesso i Kings of Leon tornano con un nuovo lavoro , che arriverà nei negozi di dischi a partire dal 24 settembre.
Il nuovo dei Kings of Leon si chiamerà Mechanical Bull e in queste ore è stata pubblicata la versione audio ufficiale del primo singolo che la band ha estratto da questo album.
Si chiama Supersoaker ed è stata prodotta, come il resto dell'album, da Angelo Petraglia.
Kings of Leon – Supersoaker – Audio
Il singolo Supersoaker è già disponibile per il download su iTunes.