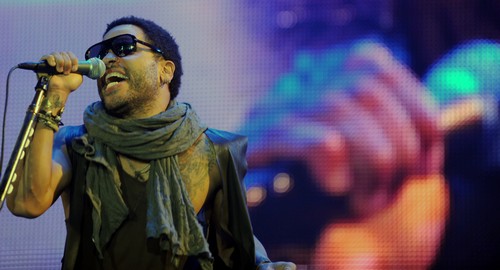 Intervistato da Max, il cantante, e anche attore, Lenny Kravitz ha parlato del suo rapporto professionale con il Re del Pop, Michael Jackson. Nell'intervista, Lenny ha dedicato un pensiero anche a Amy Winehouse.
Riguardo a Michael Jackson, Lenny Kravitz si è espresso così:
Lavorare con Michael Jackson è stato splendido, lo ritengo un maestro, anche se era di una pignoleria esagerata sul lavoro. I suoi dischi sono delle pietre miliari per me.
Un pensiero anche per Amy Winehouse:
Sono rimasto molto colpito dalla morte di Amy. L'accostamento rock-droga non è altro che un cliché. Non credo che la droga aiuti a comporre buona musica, forse è successo qualche volta ma normalmente ti distrugge e basta.
Lenny Kravitz ne approfitta anche per fare pubblicamente i complimenti ad Adele:
Mi ricorda un po' come ero io quando ho iniziato. Mi piace come sia riuscita a ritagliarsi uno spazio senza scendere a compromessi. E' una grande.
Lenny è in Italia per la promozione del suo ultimo album Black and White America. Il cantante spende belle parole anche per il nostro paese:
Vengo sempre molto volentieri in Italia. Qui ho parecchi amici, ci sono donne stupende, il cibo è ottimo e il pubblico eccezionale.
Tra i progetti di Lenny Kravitz, oltre ad un tour che lo porterà in giro in Europa, ci sono anche le riprese di un film, The Hunger games, pellicola diretta da Gary Ross.
Photo Credits | Getty Images