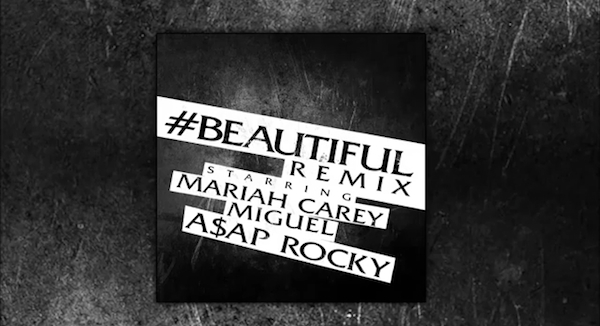 Mariah Carey sta tornando. Lo fa a piccoli ma decisivi passi. Dopo aver pubblicato il nuovo video #Beautiful in compagnia di Miguel, la cantante ha ripreso lo scettro della popolarità, guadagnandosi i primi posti della classifica Billboard e conquistando pubblico e passaggi in radio. Anche le vendite del brano procedono molto bene. Il singolo, arricchito da un ottimo video, celebra il ritorno della cantante riproponendo la sua immagine. Mariah, sensuale come sempre, è in splendida forma.
D'altronde  'Beautiful' (precedetuo dall'hashtag che di questi tempi va tanto di moda su Twitter e Facebook) vuol dire 'bellissimo/a'. Mariah e Miguel lo sono. A$AP Rocky, forse, lo è un pò meno ma è un bravo rapper ed è uno dei più seguiti negli States. Che c'entra A$AP Rocky? Dopo l'uscita del video (e del singolo), il rapper ha partecipato al confezionamento del remix ufficiale del brano, affiancando le due voci calde e realizzando sopra un rap alquanto musicale. Un ulteriore incentivo per una canzone che diventa sempre più orecchiabile dopo ogni ascolto, e che risponde benissimo alle logiche del mercato.
Mariah Carey, dicevamo, sta facendo le cose per bene. Se fosse un film italiano, il suo titolo sarebbe 'Lavorare con lentezza'. La Carey infatti ha rinviato ancora l'uscita del disco "The Art of Letting Go" a data da destinarsi. Vuole studiare ogni cosa nei minimi dettagli, probabilmente. L'unico problema è: cosa dirà ai fan? In fondo i suoi aficionados la attendono dal 2009, anno dell'uscita di "Memoirs of An Imperfect Angel".