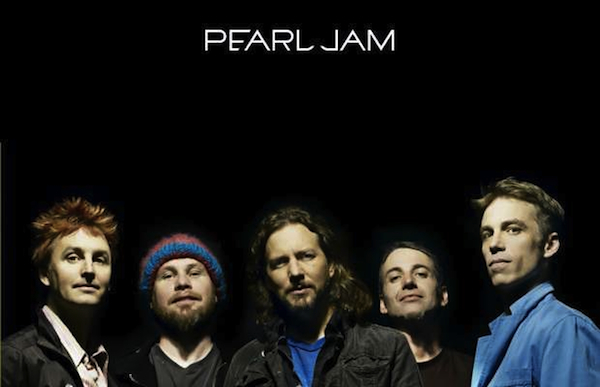 Cari fan di Eddie Vedder & soci, forse ci siamo! Chi aspetta da 2009 il prossimo album dei Pearl Jam con ogni probabilità sarà accontentato a breve. Gli ultimi giorni sono stati a dir poco tumultuosi. Un proliferare continuo di informazioni, voci di corridoio, condite da pareri di fonti più e meno attendibili. Qualcosa nell'aria si muove. Una nuvola di suoni, parole, conferme e smentite. Una cosa è certa: "Backspacer", ultima fatica della band, sarà presto la penultima. Già, perché sembra che per "Tides", questo il nome del nuovo studio Lp, manchi sempre di meno.
C'è chi ha già sentito il primo singolo, "Mind your manners", finito accidentalmente su internet: un leak su Allaccess.com avrebbe creato un hype stratosferico.
La news, tuttavia, fu immediatamente rimossa ma non mancò di 'agitare' la folla di fan in trepidazione ormai da quattro anni.
Il primo estratto del nuovo lavoro della band, però, è una certezza. L'emittente australiana Triple M dice di aver ascoltato il singolo e di aver notato moltissime analogie con "Vitalogy", terzo album della band, e in particolar modo con il singolo "Spin the black circle".
Un commento esplicito di Triple M lascia intendere che "Mind your manners" sarà 'orgasmico'.
L'emittente australiana ha dato vita ad una vera e propria 'fuga di notizie' sbilanciandosi anche sulla data d'uscita.
"Tides" potrebbe uscire ad ottobre del 2013. Inoltre, sul board dei messaggi del sito ufficiale dei Pearl Jam è comparso un post indicante titolo, tracklist e data di pubblicazione dell'album. Il titolo lo abbiamo già detto. Il release-day potrebbe essere il 6 ottobre.
"Tides" dovrebbe essere un disco di dodici canzoni.
Tracklist
Ecco, addirittura, la scaletta del disco.
1. Revolution Reruns (3:36)
2. Kickstop (2:14)
3. Vivid Futures (3:58)
4. Mind Your Manners (3:08)
5. The Undertow (4:04)
6. Red (3:23)
7. Of The Earth (6:15)
8. Tracking Change (4:21)
9. Uncharted Terrain (3:59)
10. Foliage (2:16)
11. Derision (3:32)
12. Sans Finis (7:12)
Interpellati dai media, i membri del gruppo per il momento non hanno confermato. Ma non hanno neanche smentito. Per ora, le uniche parole da prendere per vere sono quelle del chitarrista Mike McCready, che a febbraio garantì che il nuovo capitolo della band di Seattle sarebbe uscito prima della fine del 2013.