A dieci anni di distanza, il chitarrista di Eddie Vedder e soci torna con un singolo di lancio per il nuovo disco, in uscita il prossimo 25 giugno.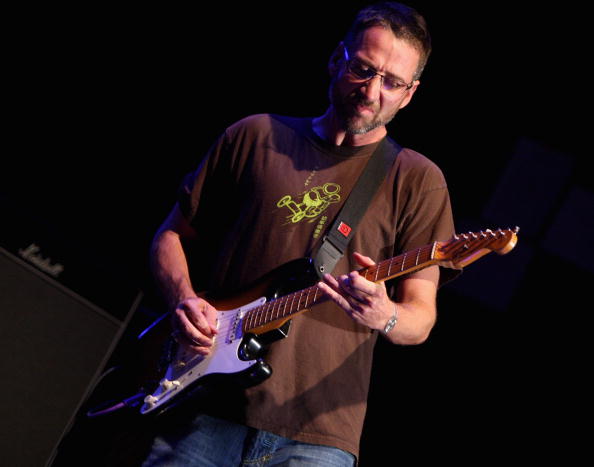 Trent'anni di carriera per due album da solista. Nonostante sia un pezzo fondamentale nel puzzle della musica grunge, nonostante la sua militanza nei Mother Love Bone prima e nei Pearl Jam poi, nonostante il progetto dei Brad, e nonostante la sua etichetta discografica lanciò i Queens Of The Stone Age, Stone Gossard mostra di essere parecchio riflessivo quando si tratta di lavorare per se stessi.
Il prossimo 25 giugno, a dodici anni di distanza da Bayleaf, arriva Moonlander, seconda fatica in solitaria del chitarrista di Vedder e soci. A lanciare il disco è già uscito il singolo "I Need Something Different" (disponibile gratuitamente su www.pearljam.com/moonlander), cui seguiranno un paio di Ep (intitolati Apollo e Luna) contenenti 4 tracce ciascuno.
L'album ha una tracklist di 11 canzoni, tutte registrate tra i 2003 e il 2011, e prevede la collaborazione di alcune vecchie conoscenze come Matt Cameron e Matt Chamberlain. Per ogni canzone è previsto un artwork realizzato ad hoc dallo stesso Gossard, noto tra le altre cose per le sue doti pittoriche.
Tracklist:
1. I Need Something Different
2. Moon Landing
3. Both Live
4. Your Flames
5. Battle Cry
6. King of the Junkies
7. Remain
8. I Don't Want To Go To Bed
9. Bombs Away
10. Witch Doctor
11. Beyond Measure