I Queens of the Stone Age continuano senza sosta la promozione del loro ultimo album … like clockwork che uscirà il 4 giugno.
Poche ore fa è arrivata un'altra inattesa sorpresa per i fan dei QOTSA…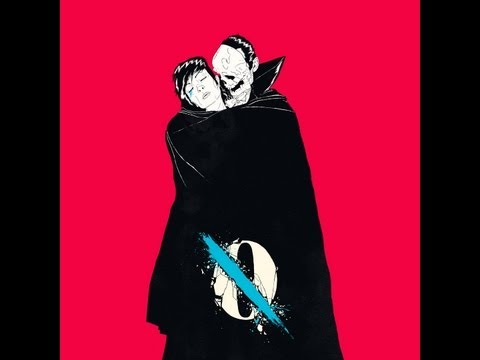 La sorpresa si chiama Kalopsia ed è un'anteprima video della durata di poco più di un minuto del video del singolo omonimo, contenuto, appunto, in … like clockwork, sesto disco in studio della band capitanata da Josh Homme. 

Il video è piuttosto interessante: sulle note dei Queens of the Stone Age e di Alex Turner degli Arctic Monkeys si muovono, in un'atmosfera che ha davvero dell'inquietante, le immagini animate create da Boneface, non certo un pivello di questo tipo di iconografia.
Non è il primo video che i Queens of the Stone Age realizzano insieme a Boneface e sembra, ma è solo un'impressione, che la collaborazione tra questi artisti possa andare ben oltre la realizzazione di questi video. Beh, staremo a vedere, per ora gustiamoci questa bella anteprima.
Queens of the Stone Age – Kalopsia – Video