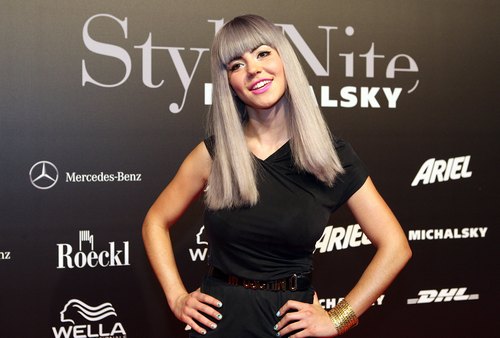 Marina and the Diamonds ha parlato a ITV1 Lorraine del suo nuovo album Elektra Heart, sottolineando come esso sia un "progetto personale". In particolar modo, la gallese, il cui nome all'anagrafe è Marina Lambrini Diamandis, ha definito il nuovo disco (in uscita il 30 aprile) da crepacuore, avendo cercato di personificare l'amore e la sofferenza. La cantante, inoltre, ha spiegato le fonti di ispirazione dello stile dell'album:
E' ispirato da Marilyn Monroe, Madonna e Maria Antonietta.
Madonna è stata definita coraggiosa, mentre sono arrivati complimenti anche a Katy Perry, con cui recentemente ha collaborato nel tour "fenomenale".
Photo Credits | Getty Images