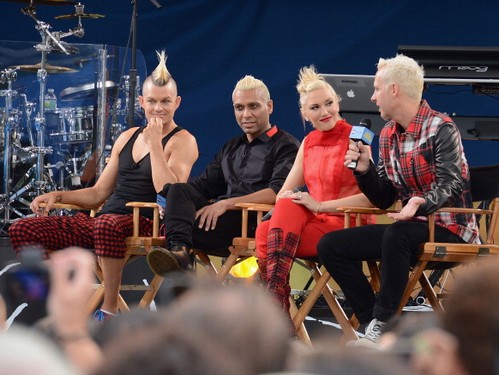 Sembrava certo Push and Shove il secondo singolo del nuovo album dei No Doubt, e invece… Sarà Looking hot la canzone destinata a riparare i danni provocati da Settle Down (nella Bilboard hot 100 ha debuttato alla 34, in Francia ha esordito addirittura alla 163esima posizione). La Interscope Records ha fatto sapere che la canzone in versione editata sarà presto rilasciata in tutte le stazioni radiofoniche americane. Push and Shove retrocede quindi a singolo promozionale?
Una ulteriore conferma della scelta di Looking hot come singolo è data dal live che Gwen Stefani e soci hanno tenuto all'Ellen DeGeneres Show. Questi i brani eseguiti: Spiderwebs – Looking Hot – Settle Down – Hella Good.
Non è chiaro se Looking hot sarà il secondo singolo anche per il mercato europeo. Nelle prossime settimane ne sapremo sicuramente di più.
Photo Credits | Getty Images