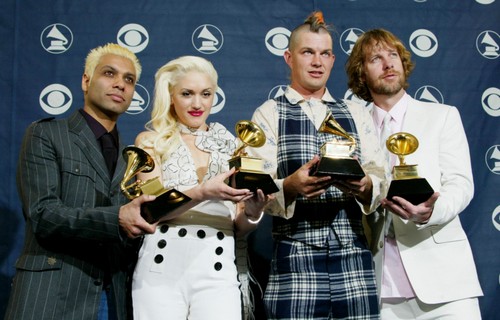 Tony Kanal, bassista dei No Doubt,  ha detto di non aver mai messo in dubbio che il gruppo si sarebbe riunito per il loro nuovo album, Push and Shove.Il gruppo si è preso una pausa lunga diversi anni, durante i quali Gwen Stefani si è concentrata sulla sua carriera da solista, ma ora si sono riuniti per pubblicare il loro primo disco dopo 11 anni. Kanal, in un'intervista a Rolling Stone, ha ammesso che Push and Shove ha necessitato molto più tempo di quanto avesse previsto:
Abbiamo sempre saputo che stava per succedere, ma c'era una mancanza di chiarezza su quando sarebbe successo.
Il bassista ha aggiunto che la lunga pausa li ha aiutati:
Per tutti noi prendere quella lunga pausa è stato molto sano. Ed era necessario a Gwen per il suo lavoro da solista.
Push and Shove uscirà il 24 settembre nel Regno Unito e un giorno più tardi negli Stati Uniti. I fans aspettano impazienti.
Photo Credits | Getty Images