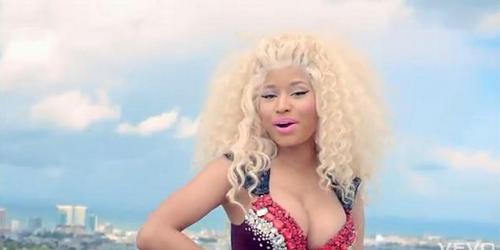 Dopo una lunga lavorazione è finalmente online il video di Pound the alarm, quarto singolo estratto dal nuovo album di Niki Minaj. Nelle immagini si vede la rapper scatenarsi durante un carnevale molto colorato e affollato. La clip è stata girata a Trinidad, sua città natale.
Pink Friday: Roman Reloaded ha venduto fino ad oggi un milione di copie solo negli Stati Uniti riuscendo così a conquistare la certificazione platino (in Australia è stato certificato oro con più di 35 mila copie smerciate). Pound the alarm ha debuttato alla numero nove nella classifica dei singoli più venduti in Gran Bretagna, nella Bilboard top 100 ha raggiunto la 39esima posizione.
Vi lasciamo al video musicale di Pound the alarm.