Arriva l'estate e arrivano anche i concerti all'aperto e uno degli appuntamenti più importanti di questo periodo è senza dubbio Rock in Roma.
Questa mattina è stato presentato il programma ufficiale della manifestazione capitolina: 18 live che si terranno tutti all'Ippodromo delle Capannelle, anticipati dalla performance dei My Bloody Valentine il 29 maggio all'Orion Live Club di Ciampino.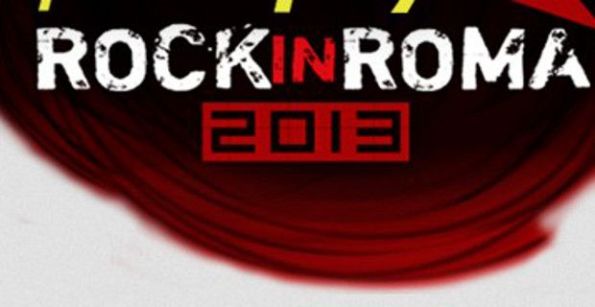 Il cartellone di questa edizione del Rock in Roma si presenta particolarmente interessante e, novità di quest'anno, ci saranno tre diverse arene ad ospitare i concerti, Red Stage, Black Stage e White Stage, diversi per posizione e per dimensioni.
Un mese di grande musica per Roma e dintorni, ma l'appuntamento più atteso è sicuramente quello del prossimo giovedì 11 luglio, giorno del live di Bruce Springsteen. The Boss, insieme alla sua E Street Band, arriverà a Roma dopo le date napoletane previste per la fine di maggio.
Ma ci saranno anche i Green Day, gli Smashing Pumpkins, i Deep Purple, Sigur Ros e anche i Blur. Poi ancora Toto, Iggy Pop & The Stooges e i Rammstein. 
Rock in Roma 2013 – Il programma completo
29 maggio – My Bloody Valentine
5 giugno – Green Day
11 giugno – The Killers
21 giugno – Toto
25 giugno – Korn, My Bloody Valentine e Love&Death
4 luglio – Iggy Pop & The Stooges
5 luglio – Max Gazzè 

9 luglio – Rammstein
10 luglio – Arctic Monkeys, The Vaccines e Miles Kane
11 luglio – Bruce Springsteen
13 luglio – Mark Knopfler
14 luglio Smashing Pumpkins
16 luglio – Atoms for Peace
22 luglio – Deep Purple
25 luglio – Daniele Silvestri
26 luglio – Neil Young
28 luglio – Sigur Ros
29 luglio – Blur