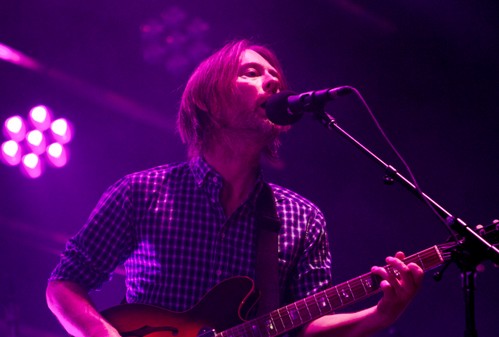 Dopo ben otto anni, i Radiohead torneranno ad esibirsi con una serie di concerti in Australia. Il tour inizierà a novembre e comprenderà anche due date, il 16 e il 17, alla Rod Laver Arena di Melbourne.
La notizia è stata annunciata attraverso il sito ufficiale della band.
Il gruppo di Thom Yorke si esibirà anche a Brisbane (9 novembre) e a Sydney (12 e 13 novembre).
Per la prima volta, inoltre, i Radiohead faranno tappa anche in Nuova Zelanda il prossimo 6 novembre.
I Radiohead sono attualmente impegnati in Europa e USA e parteciperanno a diversi festival compreso il Fuji Rock Festival che si terrà in Giappone.
L'ultimo album della band, The king of limbs, è stato tra i più venduti del 2011.
Photo Credits | Getty Images