Sony Music Entertainment e la sua divisione catalogo Legacy Recordings annunciano la pubblicazione dei vinili creati in esclusiva per il Black Friday 2015 del Record Store Day, che verrà celebrato nei negozi di dischi indipendenti statunitensi venerdì 27 novembre 2015. Il Black Friday – ossia venerdì nero – negli Stati Uniti è il giorno successivo al Thanksgiving Day, il Giorno del Ringraziamento. Poiché il Thanksgiving Day è il quarto giovedì di novembre, il giorno successivo è sempre un venerdì. Tradizionalmente il Black Friday dà inizio alla stagione dello shopping natalizio.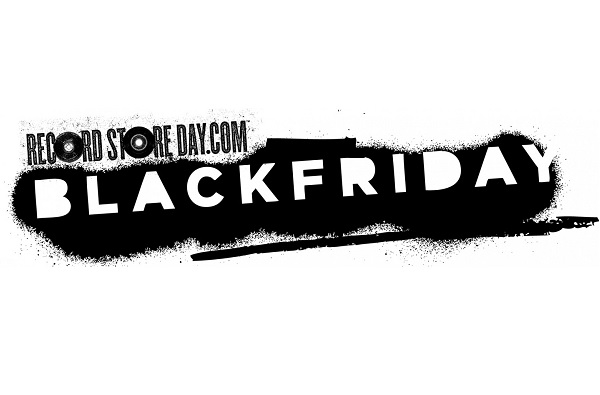 Per il Black Friday 2015 del RSD la divisione frontline di Sony Music Entertainment propone:
Tenacious D – Tenacious D Live – LP sleeve jacket
TENACIOUS D è un duo musicale formato dai musicisti e attori americani Jack Black e Kyle Gass. Sono noti per la loro fusione della musica rock con la commedia americana e sono diventati famosi negli USA grazie a una serie televisiva omonima nel 1999, sul canale americano HBO. Il nome deriva dal termine utilizzato dai cronisti dell'NBA di Basket: "tenacious d" è l' abbreviazione di "tenacious defense" ovvero difesa tenace. Questo "Live" è stato registrato durante il tour europeo di grande successo del 2012/2013 a supporto dell'album "Rize Of The Fenix". L'LP contiene anche il codice per scaricare l'album digitale.
 Legacy Recordings propone invece otto vinili esclusivi in edizione limitata. Earth Wind & Fire, the Isley Brothers, Johnny Cash, Stevie Ray Vaughan & Double Trouble, Elvis Presley, i singoli di Falco e Alan Parsons Project e la 30th Anniversary Edition della colonna sonora di  Transformers.
Various – Transformers: The Movie Soundtrack – 12″ 2LP Etched Sides: A (Autobot) / D (Decepticon) in Transforming Package
Per celebrare il successo cinematografico che nel 1986 sbancò il botteghino Legacy ha confezionato un formato che si trasforma da Autobot a Decepticon. Questo doppio LP è un vinile 150 grammi colorato: LP1 in rosso traslucido con il logo Autobot inciso sul lato A, LP2 in viola traslucido con il logo Decepticon inciso sul lato D.
Earth, Wind & Fire – The Best of Earth, Wind & Fire, Vol. 1 – 12″ 1LP Vinyl Picture Disc
La monumentale antologia degli EWF del 1978, che include le hit "Shining Star", "Sing a Song", "Getaway" e "Fantasy" – insieme a nuove tracce tra cui una cover di "Got to Get You Into My Life" dei Beatles che ha aggiudicato il Grammy per Best Arrangement with Vocal a Maurice White e "September", una canzone diventata un classico degli EWF, entrando in Top 10 a entrambi i lati dell'Atlantico. 5 volte disco di platino, The Best of Earth, Wind & Fire, vol. 1 ritorna in picture disc da collezione, con l'iconico logo EWF nella moneta d'oro più un inserto fustellato, in esclusiva per RSD 2015.
The Isley Brothers – Groove with You…LIVE! – 12″ 2LP Gold/Blue 180g Vinyl
Il "Grande album perduto degli Isley Brothers" Groove with You…LIVE! è un doppio album inedito registrato nel 1980. Questa performance recentemente ristrutturata, dà un coinvolgente spaccato di un capitolo cruciale della storia degli Isley Brothers, un momento fondamentale nella fusione di rock e funk in un'epoca musicale in cui il sound degli Isley è stato determinante. L'album include le hit "That Lady", "Fight the Power", "Here We Go Again", "Summer Breeze", e "Voyage to Atlantis". 2LP vinile 180 grammi oro (LP1) e blu (LP2), progettato per rassomigliare ad una classica pubblicazione T-Neck degli Isley Brothers.
Johnny Cash – Man In Black: Live in Denmark 1971 – 12″ 2LP Red/White 120g Vinyl
L'icona musicale americana Johnny Cash era all'apice della sua carriera e nel bel mezzo di un tour di successo in Scandinavia nel 1971, quando decise di registrare un concerto speciale per la televisione danese. Filmato davanti a un piccolo pubblico con un piccolo sound set, Man In Black: Live in Denmark 1971  cattura l'essenza di uno spettacolo di Johnny Cash dell'epoca, cui prendono parte la sua band Tennessee Three, June Carter Cash, la Carter Family, Carl Perkins e gli Statler Brothers – con una scaletta di successi tra cui "If I Were a Carpenter" (Johnny Cash e June Carter Cash), la canzone che ha aggiudicato alla coppia il Grammy Award nel 1971 per Best Country Performance by a Duo or Group with Vocal. Precedentemente disponibile in commercio solo come DVD (uscito nel 2006), l'audio di Johnny Cash Man In Black: Live in Denmark 1971 può finalmente essere ascoltato per la prima volta come album, 2LP vinile 120 grammi bianco opaco (LP1) e rosso (LP2), i colori della bandiera danese.